Camino de Hierro (La Fregeneda) - II
After months of confinement due to the pandemic, I had the first travel with my travelling companion Eric to walk the other part of Camino de Hierro (iron road) of La Fregeneda. You can read the previous part of the route in
this post
.
Let me give very short information about the route, as I mentioned the route is called "Iron Road", it is also known as Ruta de los túneles (Route of tunnels). It is located on the border of Spain - Portugal, in the Las Arribes natural park [1]. It was built in 1887, a great work of civil engineering consisting of 20 tunnels and 13 bridges. You can notice in the video below, it has a tunnel with a 1593 meters of length. It was used to travel between Oporto and Salamanca. Sadly, in 1984 it was closed on the grounds of lack of profitability. Since 2000, it has been declared as "Bien de Interés Cultural (BIC)" meaning something like Property of Cultural Interest [2]
Previously, we had walked from Spanish village - La Fregeneda, to Portuguese village - Barca D'Alba. The distance we walked was around 19 km. Crossing the borders, visiting another country by walking is an enjoyable experience, we had coffee in Portugal and got back to Spain by walking. Sounds amazing and it is.
The second time we took the route from the train station of La Fregeneda to the village with the same name. The whole walking took around 6 hours and 20 km. The first time was in November, that's why both sides of the railroad and the view around were greener but this time it was all dry and it was too hot. We ran out of the drinking water on half of the way, and the rest of the route was terribly hard, I did not believe we made it to a bar in the village and bought bottles of water. Gear up for such a walk! Here are the views from the route, watch the video I made from the shot taken during the walk.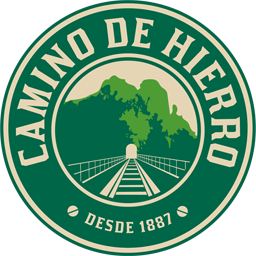 Note: At the moment, it is not allowed the hike on this route. Apparently, the municipality has been planning to open it to tourism and they have worked a lot to make the roads and bridges better, however, it is closed to the public now, I do not know the reason yet. In its official page, you can see that they will announce the opening date but there is no information else. It is your own responsibility if you decide to complete de route [3] I do not see any danger but again, folks, officially closed, stay away! Write to me if you have any questions.